http://verdoesfietsen.nl/winkel/?filter_merk=cube Buy Amoxicillin Online Paypal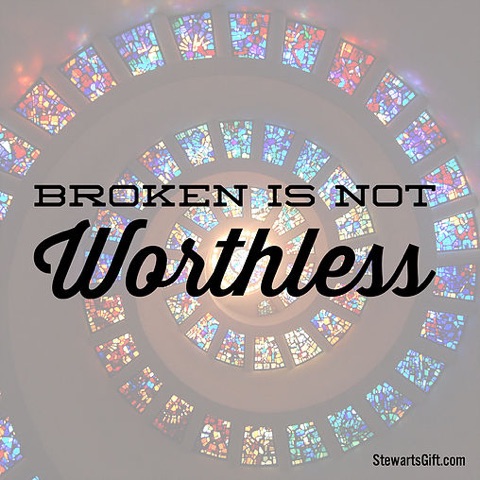 Super excited this week to share with you a blog written by my sweet friend and fellow CCA counselor, Allison Hutson. It's a tremendous blog!! Allison is joining me out at our McKinney location and is currently scheduling clients. She is the counselor, I send all my friends to. Her blogs and social media accounts rock! Find her online at http://www.stewartsgift.com or on Facebook, Twitter, or Instagram @StewartsGift.
Buy Cytotec Philippines When you hear the word "broken" what comes to your mind? Close your eyes and visualize "broken." What do you see? Sit here, mindful of the image of brokenness… what feelings are you experiencing? … Sit deeper into that feeling and image… where do your thoughts travel to? Being aware of all your senses right now, what stands out to you as you are focusing on brokenness? How would you put into words what this exercise has been like? Be descriptive… use colors, verbs, details… now open your eyes and shift your focus away from the brokenness.
Provigil Order Online As you open your eyes and shift your focus, you are probably finding it difficult to move away from this experience. You are probably feeling a bit dazed. You are probably noticing a weight that has come over you. You are probably feeling stuck in the images, emotions, and thoughts even though I have asked you to shift your focus. This is because brokenness does not go away just because we will it to vanish. Brokenness is a total body experience that lingers long past its welcome. Broken likes to fragment… Broken is many pieces. Broken is complex. When life is broken it too is complicated and fragmented. Brokenness in life is not relieved by a simple resolution or merely willed away.
see When life leaves us broken, we feel worthless. Click To Tweet
Cytotec No Prescription Needed When life leaves us broken, as it so often does, we tend to equate broken with worthless. If we break a material object we consider it trash and throw it away, right? We have learned that broken is trash, it has no value, it has no purpose, it no longer functions properly, its worth is no more. Scripture says, "I have been forgotten like one who is dead; I have become like a broken vessel" Psalm 31:12. This is not a new feeling or experience, it is how people CHOOSE to conceptualize brokenness. But what if brokenness was not worthless or trash? What if broken was not lacking in purpose or value?
http://e-proficientlab.com/shop/systerm-aluminium-powder-chempur-325-mesh/?add-to-cart=783 Scripture says:
Buy Cheap Priligy Uk The Lord is near to the brokenhearted and saves the crushed in spirit. Psalm 34:18
Order Priligy Online Usa He heals the brokenhearted and binds up their wounds. Psalm 147:3
Cytotec Online Malaysia "Well, that's great and all…but I am still broken…" I know, scripture is not magical and does not take away all of our pain. But my prayer is that you begin to see brokenness from a new perspective. I want to share some pictures of artwork created by artists from broken materials.
http://hrminnovations.com/?p=1012 Broken Glass:
http://mayfairchippy.com/Monty's 'Glory Window,' Chapel of Thanksgiving, Dallas, Texas
http://alisonleighlilly.com/blog/2012/03/page/2/ Shattered Glass Sculpture by Daniel Arsham
Provigil Online Buy Uk  "Echo" by Caleb Nichols
http://udale.com/product/beef-striploin/  Broken Ceramic:
go site Broken Dishes by  Li Xiaofeng  
Buy Priligy Dapoxetine "Broken Things" by Chilean artist Livia Marin
source url Sandra Shashou ceramic art sculptures
go Broken Pottery:
http://e-proficientlab.com/shop/velp-vortex-mixer-wizard-with-infrared-system/  Re-purposed Flower Pot
enter These are materials that most people would have thrown into the trash. The flower pot breaks and no longer pots plants so we throw it in the trash. The dishes shatter so we quickly label it useless and sweep it into a trash bag. But the images above portray a new possibility. The images above declare trash, in the hands of an artist, can be a new creation full of value, purpose, and beauty. No one would call any of the artwork above worthless, trash, without value… people are drawn to this art! In fact the original form of the dishes are significantly less in value than the re-purposed art piece!
http://codesky.co.uk/wp-cron.php?doing_wp_cron=1542092966.4501879215240478515625  Ephesians 2:10 states, "For we are God's masterpiece. He has created us anew in Christ Jesus, so we can do the good things he planned for us long ago." Isaiah 64:8 reiterates, "But now, O Lord, you are our Father; we are the clay, and you are our potter; we are all the work of your hand."
Amoxicillin 500Mg Where To Buy You are the artistic masterpiece of God Click To Tweet
Cheap Online Pharmacy For Cytotec YOU are the artistic masterpiece of God…he has created YOU and has the ability to take YOUR broken pieces and re-purpose you with intent for you to be purposeful, valuable, beautiful, and to function fully! The reason why we are broken is not fully important… it matters, but there is no reason too great that would prevent the Master Creator of the entire Universe from making YOU a masterpiece!
Cytotec Online Purchase Philippines  "Trust in the Lord with all your heart, and do not lean on your own understanding. In all your ways acknowledge him, and he will make straight your paths" Proverbs 3:5-6. I love this verse because it implies that the paths we travel in life are broken. They are crooked. They lead to dead-ends, hurt, pain, and grief. The further we attempt to fix our broken pieces alone the more broken our path becomes. We take the path that allows us to be numb (alcohol, drugs, etc.). We take the path that attempts to experience life or feeling of sensations again (self-mutilation or self-harm). We take the path that will possibly end life and the broken worthlessness we live with (suicide). We take the path that paralyzes us (anxiety). But here in Proverbs we are told not to trust our own understanding of what creates life; we are encouraged to trust in our Creator (the ultimate artist) to put the pieces of our broken life together so we can travel a straight path that is appealing and satisfactory!
source site An artist sees opportunity where others see no potential. When God looks at you he sees your brokenness and whispers, "You are altogether beautiful, my love; there is no flaw in you" (Song of Solomon 4:7).
http://verdoesfietsen.nl/outlet/?filter_frame-materiaal=carbon Life breaks us taking the fabric of life and shredding it into many pieces leaving us tattered. What makes us feel like worthless scraps, God can knit and sew into a beautiful tapestry perfect, valuable, and adored.
Buy Dapoxetine In South Africa  Quilt Made From Scraps of Fabric
Broken is increased worth and value. Broken is untapped potential. Broken is a testimony to new beginnings. Broken is opportunity for restoration. Broken is a beautiful masterpiece.
Are you broken? Is life complicated? Do you feel fragmented and worthless? There is hope! You are the masterpiece of the greatest artist…God of the Most High…who is desperate to restore you, re-purpose you, and let you experience your full potential. Let God work in your life to double your value!
"Instead of your shame there shall be a double portion; instead of dishonor they shall rejoice in their lot; therefore in their land they shall possess a double portion; they shall have everlasting joy." Isaiah 61:7
This blog was originally posted at StewartsGift.com